There were many times when I wondered if this day would ever arrive, but the final hardcover copies of The Seventh Sun have arrived in bookstores.  This represents a culmination of several years of drafts, queries, edits, publicity, and general mayhem.
If one wonders why it takes so long for a book to be published by a "big five" publisher, then the answer would be because of so many people who must touch the book in some way, from the author, of course, to the editor, the editor's assistant editor, the sales staff, the cover designer, the copy editor, the marketing department, and the publicist.  This list doesn't even include the numerous friends and family who have  read, cajoled, comforted, and influenced the final copy well before the novel fell into the hands of the publisher-proper.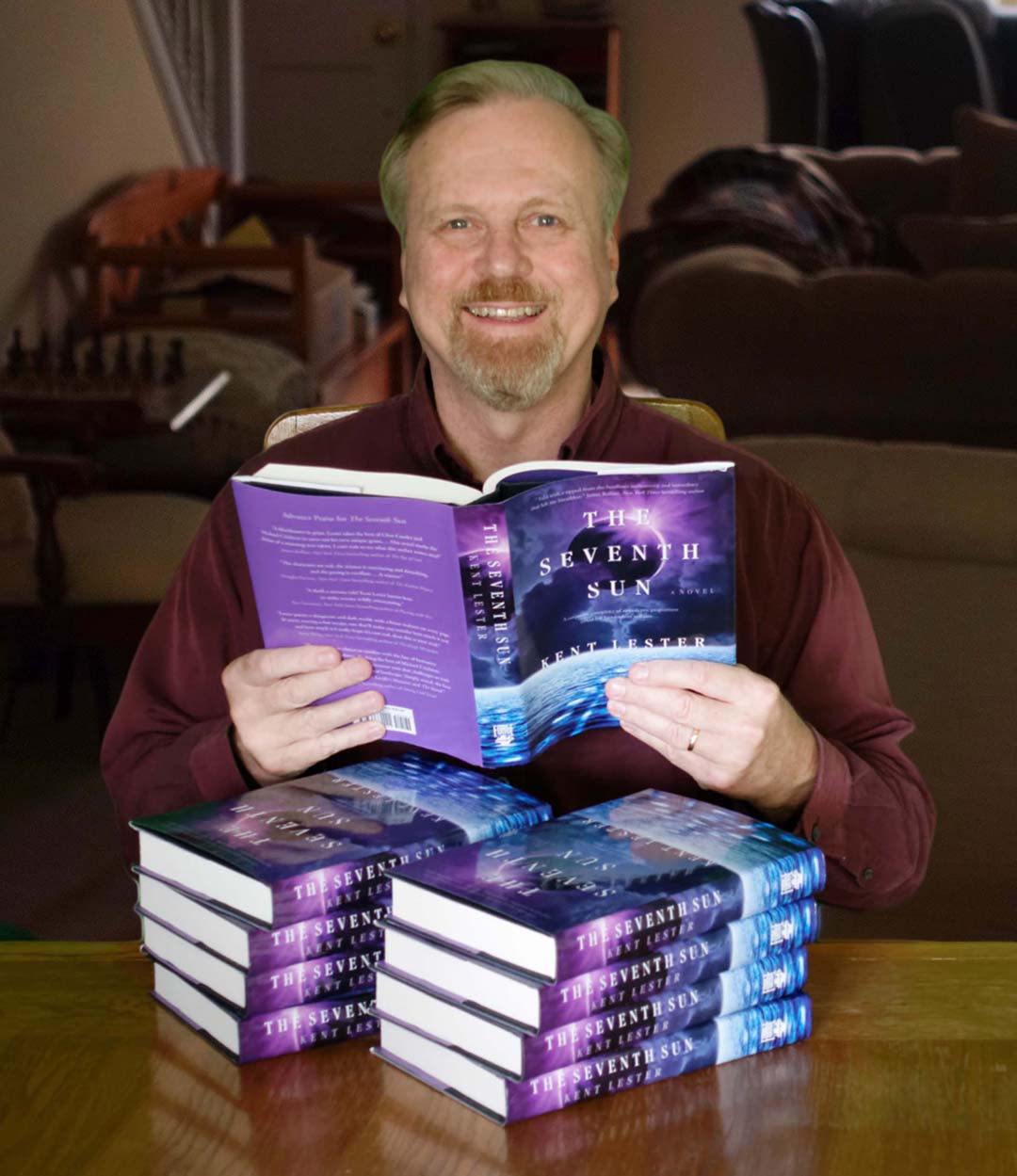 A lot of changes have taken place in the publishing industry during the past decade with the advent of digital books, Kindles, and smartphones.  It is now easier than ever for an aspiring author to self-publish, since digital copies cost little to nothing to print.  But the overall quality of digital self-published books still suffers and the reason why, is clear when you count the contributions of the before-mentioned staff.  There's just more opportunity to polish the final result.  So when us writers complain (and we do) about the looonng process from manuscript to print, that has to be tempered by the final result, which is usually a much more professional end product.  There is still a certain status that comes along with being published by a big-five publisher like Forge-Macmillan.
There is no greater visceral thrill than holding the product of long hours of toil in your hands for the first time.  Now, I hope readers can experience a small measure of that thrill when they read The Seventh Sun.  Enjoy!