There are a number of "firsts" associated with being a debut thriller author, but perhaps nothing compares to the unique, exciting, and nerve wracking experience of one's first book-signing event.  Luckily for me, that first event took place at Eagle Eye Book Shop in Decatur, GA. Charles and Doug Robinson certainly know how to put on the proper event, having hosted a number of bestselling authors over the years, including Jim Rollins, Steve Berry, John Sandford, Karin Slaughter and too many others to mention.
I can only hope that the success of the authors who came before me rubs off on The Seventh Sun.  Despite Atlanta traffic, worsened by the burning and collapse of I-85, the turnout was good.  In a slight deviation from the typical presentation, I opted to include a short audio-visual presentation that highlighted the unique theme behind the adventure told on the novel's pages: the prevalence and destructive nature of of Black Swan events.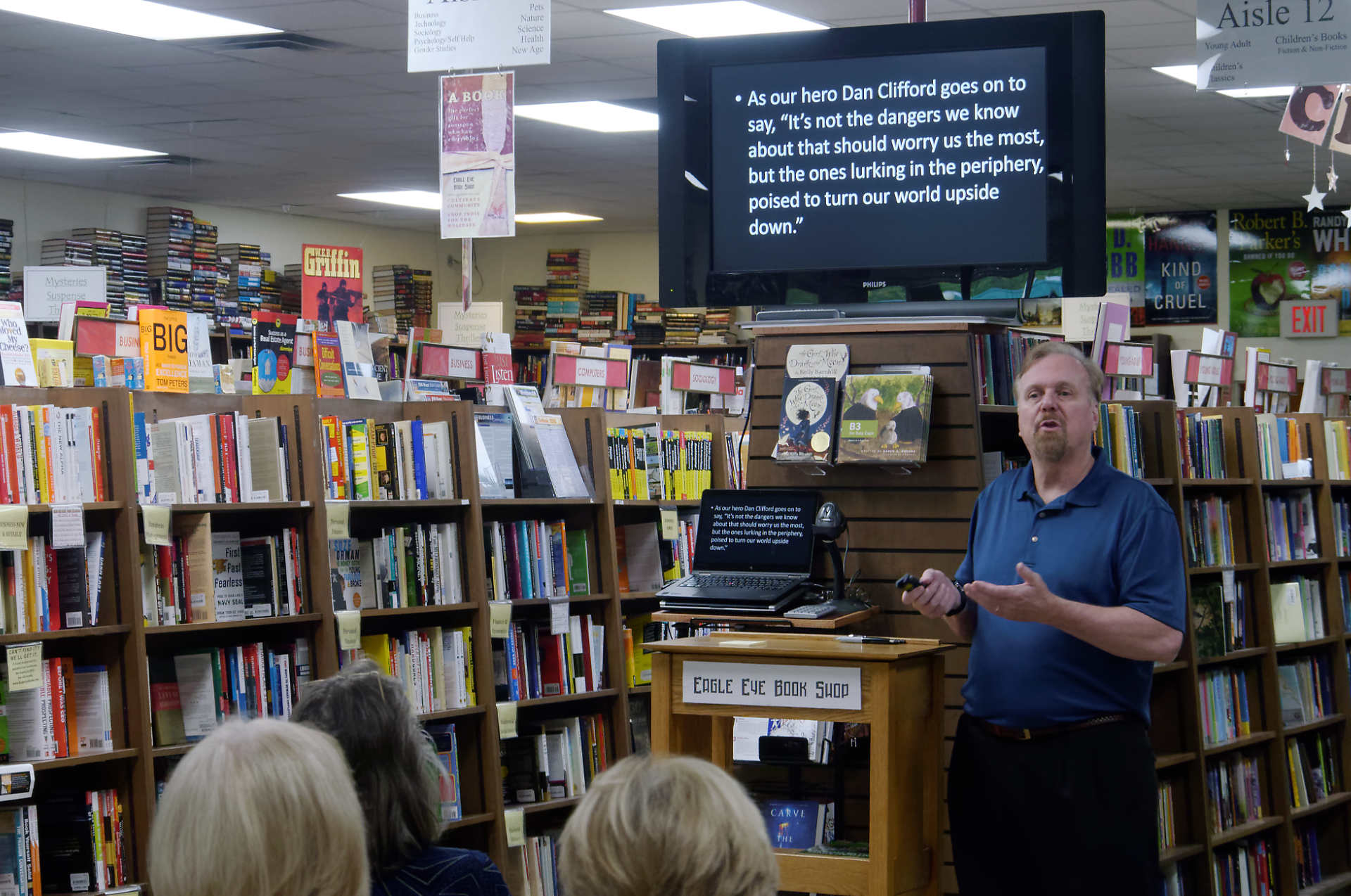 The presentation seemed well received by the audience, who proceeded to give this author one of my most  visceral thrills: the opportunity to sign my inaugural hardcovers. My hosts had set up the venue perfectly, providing plenty of room and the necessary audio-visual equipment.  Even the ProseMobile made an appearance, acting as a billboard out in front of the shop.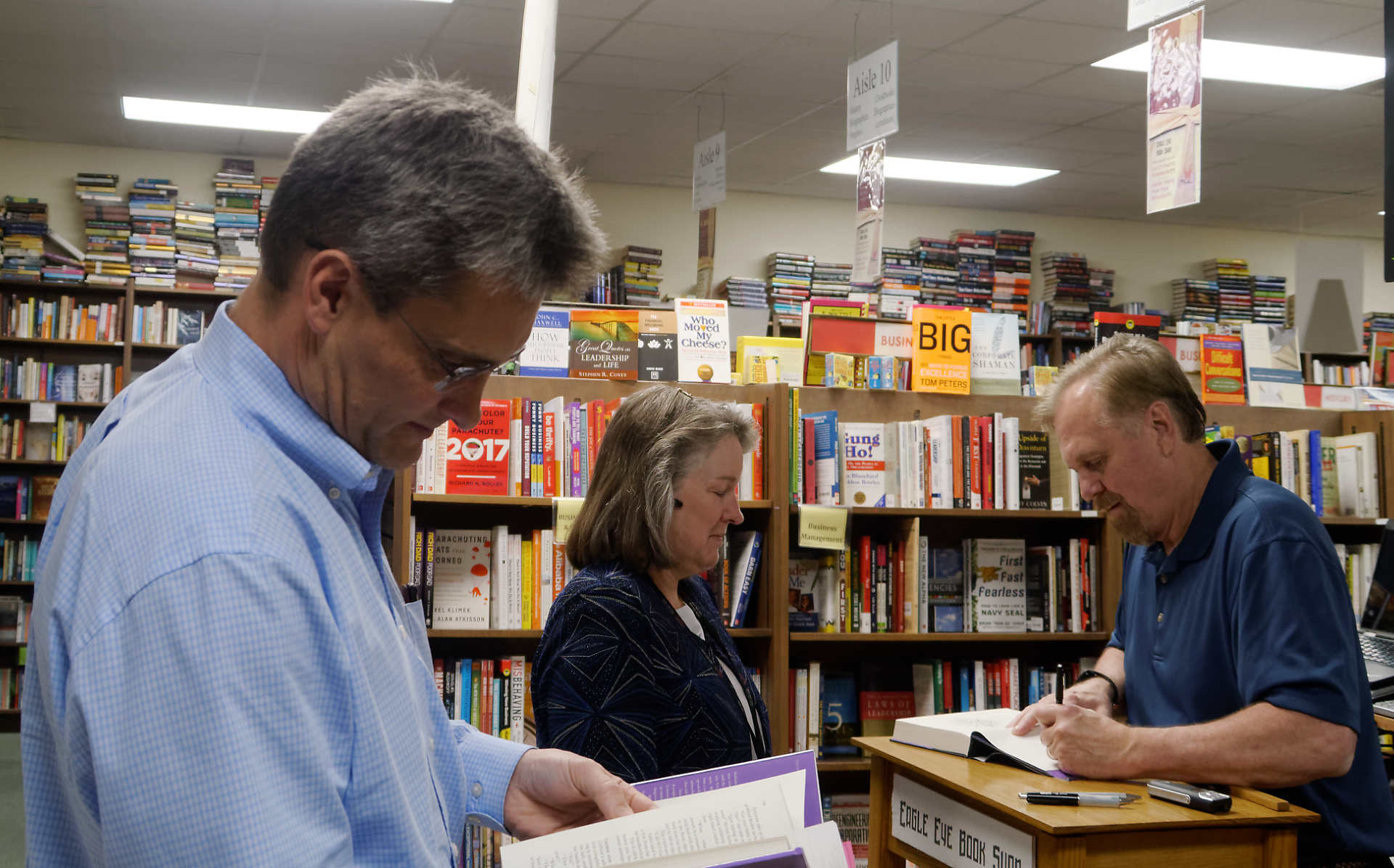 To make this date even more special, I invited the crowd to celebrate my wife Penny's 60th birthday, complete with a "cupcake" cake provided by Smallcakes of Alpharetta. The featured flavor, "Irish Car Bomb" packed quite the culinary punch, not to mention a small bit of buzz from the spirits used in the recipe.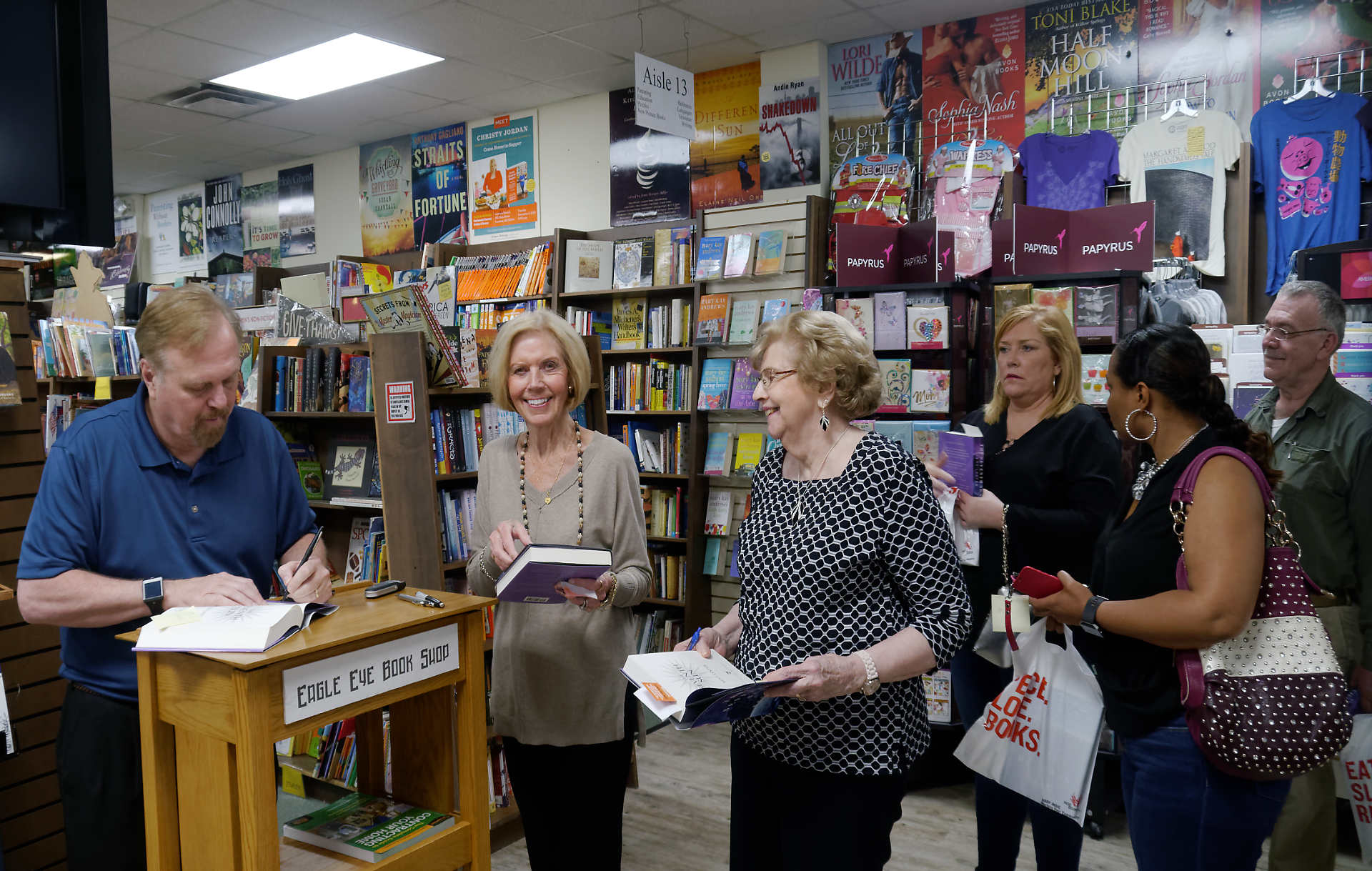 If you would like to receive a custom signed copy of The Seventh Sun, you may contact Eagle Eye directly at this website link and place an order.  Allow time for me to custom sign your copy.  Eagle Eye Book Shop is the proud member of a community of Independent Local Bookstores.  If you would like to support your local bookstore, you can buy The Seventh Sun by clicking on this link and providing your zipcode.