Ahh, the lure of the writer's cabin. The vision of sitting in peaceful isolation while the muse flits to and fro, creating artistry on the page. It's a powerful fantasy for writers, but seldom fulfilled.  However, there is a practical side to the  remote writer's cabin, especially in the today's modern digital world.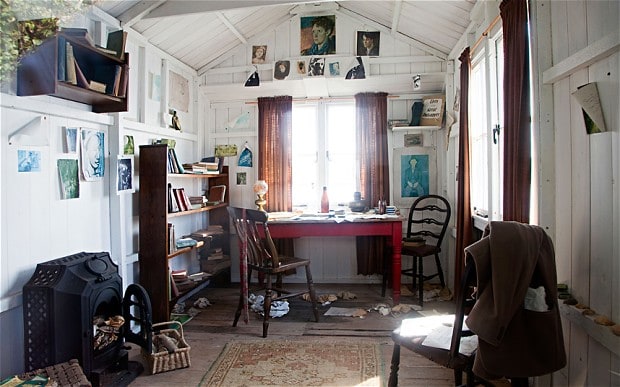 Never before in history has it been this difficult to find "quiet time" to write.  Our digital devices have become a constant harsh voice that drowns out the muse and renders the creative mind to mush. Writing is often called "professional daydreaming."  It's that dreamlike state the mind escapes to when doing some repetitive, often boring job.  It's within the "mind palace" where the muse makes connections, joining random thoughts to create something from nothing.  But the enemy of the muse is distraction--phones ringing, smartphone notifications, Internet articles, children playing--any of the chaotic demands of life that can pull one out of that precious dream state.  The creative mind works best when one can retreat into it.
The best writing cabins are sparse for a reason: there's little to distract the mind.  Sort of like an isolation chamber. Spend enough time in one, and the landscape of the mind becomes limitless.  Yet, this kind of isolation is hard to find.  Quiet places in the woods are becoming sparse.  To complicate matters, the modern writer has many more obligations to fulfill.  In the days of Thoreau and Twain, publishers did most of the work, post-manuscript.  In today's world, writers must blog.  (rhymes with flog) We must attend conferences, go on book tours and blog tours, fill columns of Twitter feeds with content about our daily lives, visit bookstores and build relationships with readers.  Kind of hard to do when you're chasing the muse in the mountains.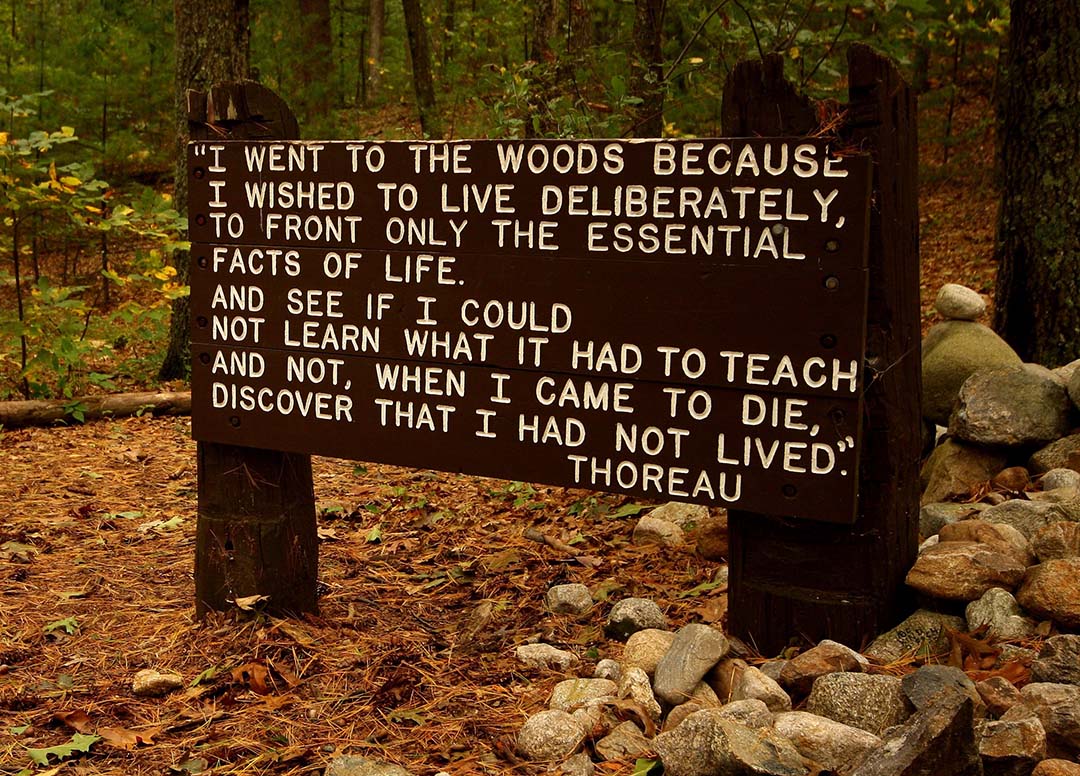 Whence time to actually write?  While the need for the Writer's cabin has not changed, its form has taken on a new shape.  Modern getaways are basements, garden sheds in one's back yard, or my current choice, the "motor home."  The Roadtrek CS Adventurous makes an excellent writing cabin on wheels.  Small enough to be uncomplicated to drive, but large enough for the essentials. I can escape to the woods to "front the essential facts of life" as Thoreau states.  More importantly, a mobile cabin can follow the writer along the promotion trail.  Any location becomes a writer's retreat, even the parking lot of a Walmart or Cracker Barrel.  (both of whom are friendly to overnight RV stops)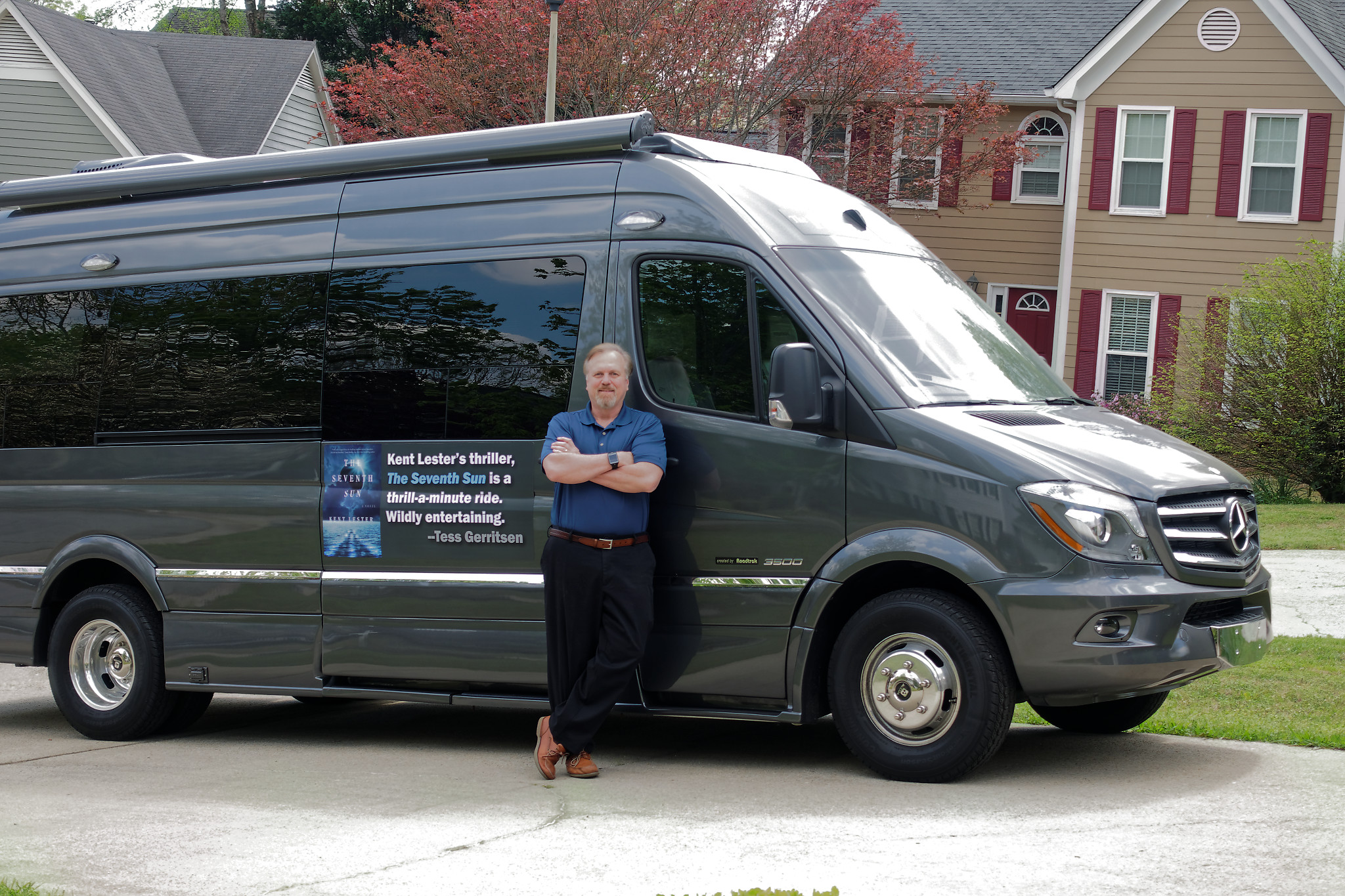 The fact that I'm driving a rolling billboard for the novel is a bonus.  After all, getting the word out is priority number one.  The first two inaugural trips, first to the Savannah Book Festival and then to Palm Beach Peril were smashing successes.  I'll post from time to time about the mobile writing lifestyle and share the inevitable adventures sure to follow.